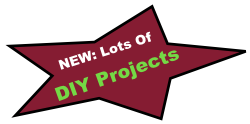 That's not even a question, we all know we loved our old fashioned toys. But here is a surprise: today's kids also love them - if they ever get the chance to receive such.
Retro Toys Are Still Alive
They are not going anywhere. As you will learn on this site, there are thousands and thousands of models and types of old fashioned toys for all tastes and all ages.
Robots, vehicles, constructions, performances, figures, machines - everything can be done using good old mechanics, gears, cams and cranks. No electronics, micro processors or even electricy is needed to make your kids and yourself playing for hours with great and original toys.
The modern plastic remote controlled toys look all the same - same kinds, same colors, same ideas. The good old mechanical toys can be
unique and cranky,
sometimes dusty and imperfect, but they have souls that no modern toy will ever have.
What About Collecting and Making Retro Toys?
The contemporary cheap plastic toys are made in huge factories, usually in China or South Asia. The old fashioned mechanical toys were made in small factories, sometimes by hand. Today you'll see the same lovely mechanical toys from your childhood to be made in factories,
but they still can be done by hand
because they use the same simple shapes and mechanisms.
The mechanical toys are powered by all-time valid principles of physics and mechanics and no one needs to change the way they work.
You have the choice whether to buy and collect or to make retro toys yourself - their simplicity is genious.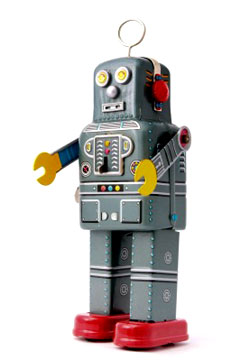 "We're functioning automatic
And we are dancing mechanic"
(lyrics by Kraftwerk)
You Will Learn It All Here
On this site you will learn how and where to find the best old fashioned toys, but you will also learn how to build them yourself - with your own hands and materials at hand.
Collecting and making retro toys is a lovely hobby for kids and adults. This site is devoted entirely to it. I hope you'll enjoy it.
We will be frequently adding new interesting stuff to this site. Join our newsletter not to miss something important.
What's New:
The latest article in the site is 10 Retro Toys Ideas For Holiday Gifts
Try our new HTML5 app and draw a robot yourself. Or just see what others have drawn at the robots gallery!