Trains! 18 Impressive Wooden and Tin Models
If you liked the article about mechanical trains, you'll love the models below. Most of these toys are classes above the stuff that's sold today on the toy stores. Fortunately some of them can still be find.
Have a look and learn more from the short stories under the photos. You can also click on each photo to get to the Flickr page and see larger sizes, comment on it etc.
1. DLR-like Old Wooden Train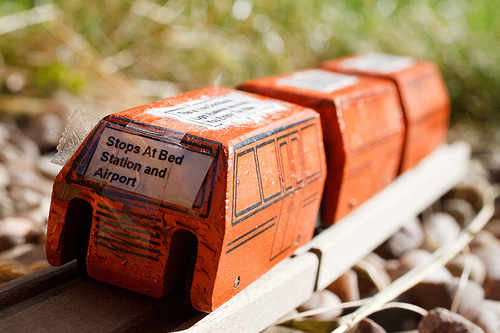 Here DLR stands for Docklands Light Railway operating in London. But the model isn't really built to represent a DLR train. It's just one of the excellent wooden models made by BRIO.
2. Decorated Wooden Train on Rocks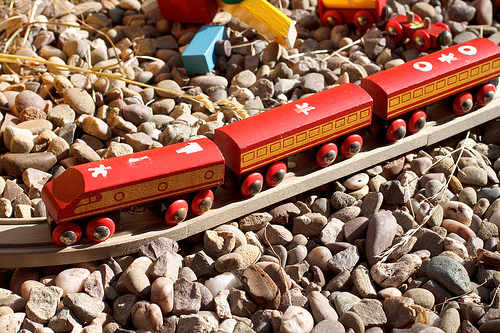 I don't know the story of this one but just liked how it looks. Might be another Brio one?
3. Wooden Darjeling loco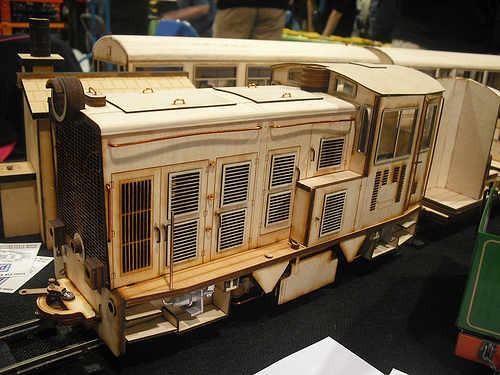 This amazing wooden jewel represents the trains in the Darjeeling Himalayan Railway - one of the highest railways in the world.
4. Wooden Garrat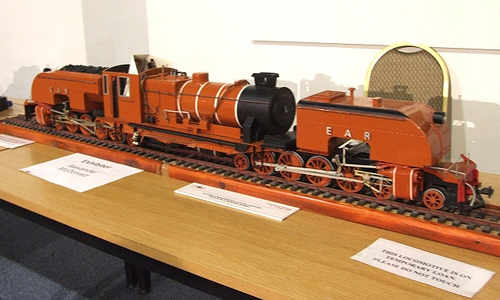 A steam train model! The Garrats were running in great but one of the most interesting ones is Zimbabwe - click here to learn more.
5. Wooden Hopper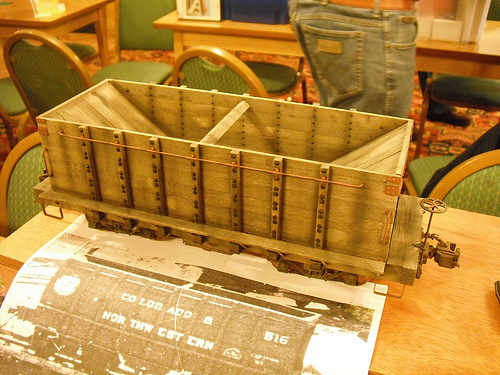 This is a model of a wooden hopper car used for transporting coal, grain etc. While now trains use mostly steel hopper cars, wooden ones are still in operation here and there. I don't know if this model is available for purchase however.
6. Outdoor Tin Train Model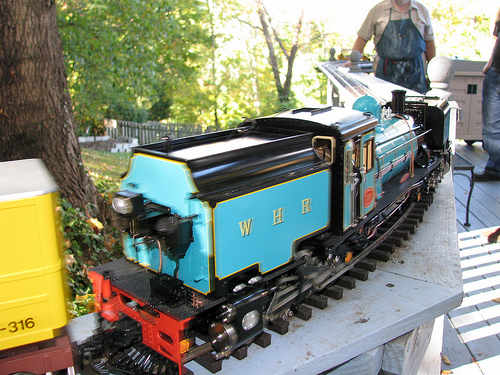 These great toys are too big to use at home so most people open up in the backyard. Looks cool!
7. Union Pacific Model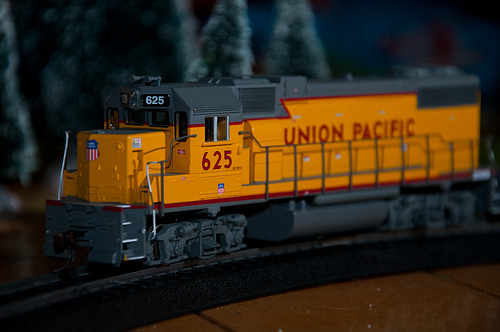 This model shows a locomotive from the Union Paicif Railroad. Fortunately such models still can be bought at good price
8. Rusty Train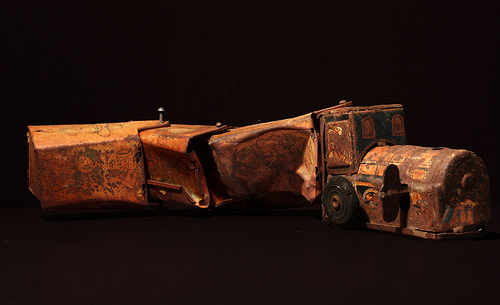 I wish I know what model is this! It must have been very beautiful as new. And looks like there is a key, so it has been a nice wind-up toy.
9. Lionel Kansas City Southern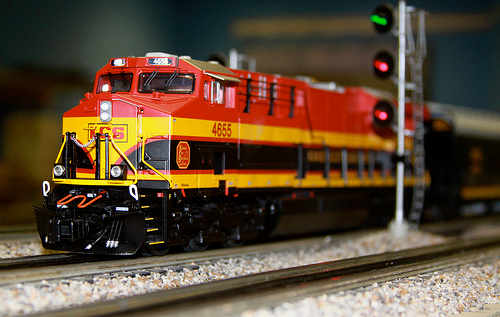 This is a model seen in the Memorial City Mall in Houston, Texas. Nice detailed one.
10. Grand Central Train Show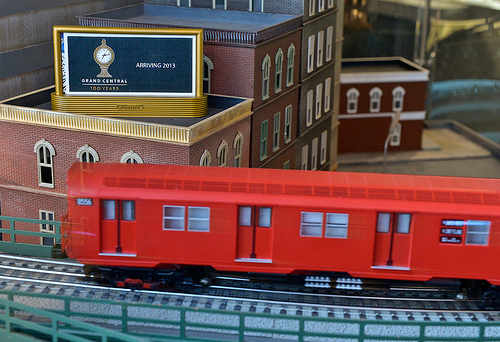 This model is from a train show for the 100 year anniversary of Grand Central New York.
11. Great Train Expo, Richmond, CA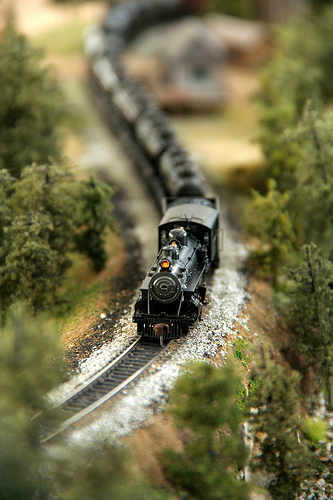 And this one is so realistic, it's easy to take it for a photo of a real train.
12. A Little Outdoor Train Model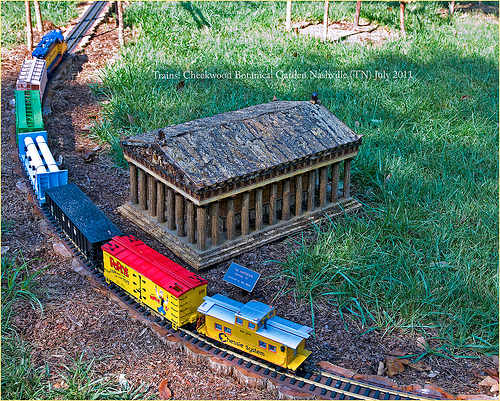 This one is from Cheekwood Botanical Garden Nashville. Looks like representing kind of old goods train.
13. O Gauge model train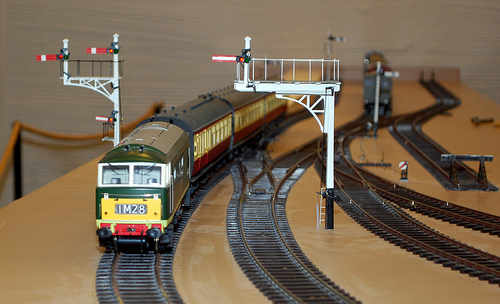 Lovely O gauge model train - learn more about the O scale trains here.
14. Rock Island Rocket Locomotive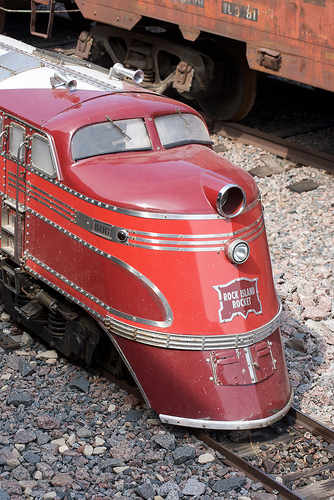 And here is a really large model - 1/6 scale! More info about the Rock Island Rocket is available here.
15. Mamod in Steam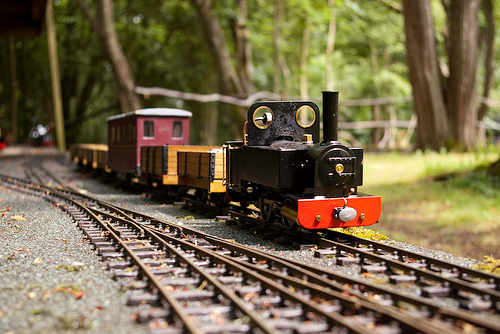 This is a live steam model by Mammod. The author gives no information about the scale but most of these models can be used to ride on by kids or even adults.
16. Old Metal Model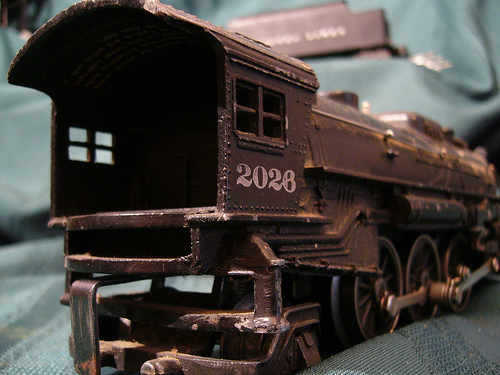 I have no idea what train is this but it's a lovely one. Anyone can recognize it?
17. Ardenwood Train Faire 11-02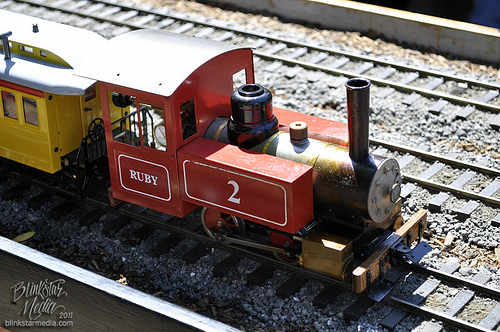 Great tin model from the Ardenwood Train Faire 11-02. Scale unknown.
18. LGB Model Train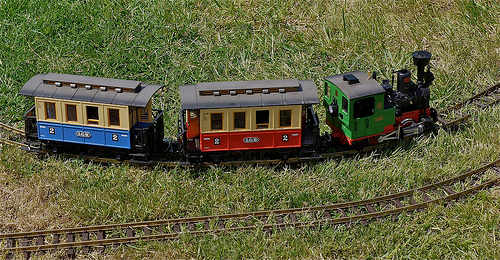 Learn more about the LGB model trains at Wikipedia
Please use nickname or real name when posting comments. Comments with "SEO" names like "wooden toys store" etc. will be deleted and the author will be banned.
blog comments powered by

Disqus