How To Make Tin Robots
We all love robots. We even made a drawing app so you can draw your robots. Now, it's time to learn how to make them for real. Real robot toys made of good old tin! Here you go, look at these brave robots: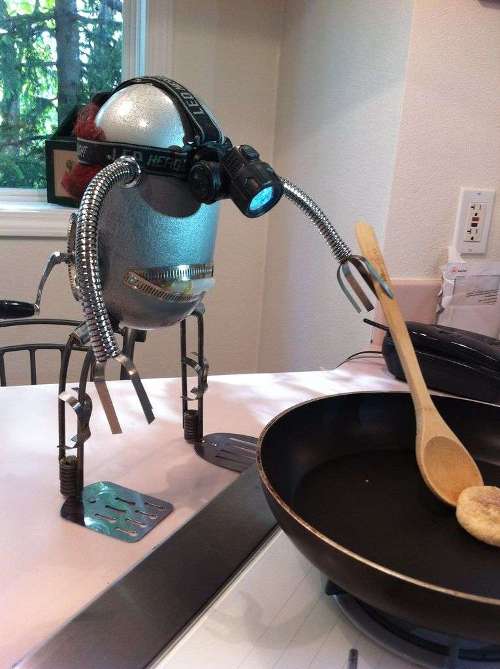 1. How to make pie tin robots
Let's start with something easy. You may want to eat this one. It's made out of cheap pie tin and shouldn't take more than few minutes. Done? OK, let's go on:
2. Recycled tin can robots
This is the classic in the tin robot building. Recycle cans from beans or other food and make hungry robots. You need good cutting tools and a bunch of washers or other accessories. Be safe when cutting the stuff!
3. Tin-Can Dog Robot
This one is more shiny, and there is a detailed how-to make guide. See the whole thing here. Nice dog, no?
4. And More Tin Can Robots
Here is a bunch of creative and funny tin can robots. The cans are used without removing the labels which makes the toys really colorful.
5. Retro Tin Robots!
See here, this is not a guide but an amazing collection of great retro tin robots. They don't make them that good anymore.
6. How to Make a Tin Can Man
And on this link you'll find a nice guide for building bigger size tin can robot. This one can welcome you at your door.
7. Braniac Junkbot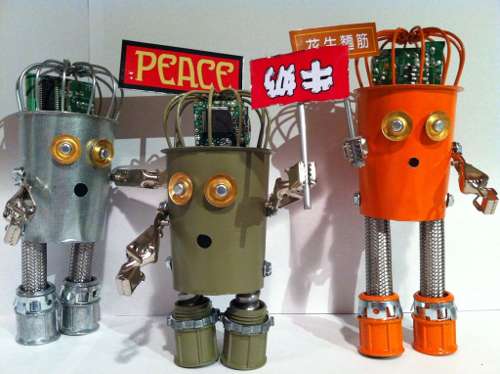 Look at this great instructable. These robots are made mostly from junk, but look pretty cool and polished.
8. Candy Box (Altoids) Vibrobot with Eyes and Face
Here is a moving robot made of altoids can. It requires batteries and electric motor. If you don't want electricity in your retro robots you can make nearly the same but static.
9. Fuel Filter Junkbox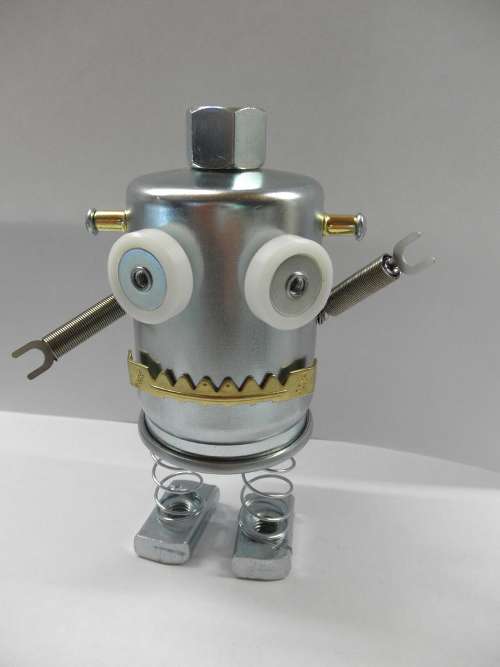 >
Yet another lovely junkbot by the author of Braniac above. For this one you need only a fuel filter, a couple of springs, screws and a few more small parts.
10. Steampunk Bristlebot Mk1
Love this! A super-simple clockwork robot. One clockwork mechanism, two wire brushes and few tools is all you need.
11. Custom Transformable Steampunk Robot Recycled Action Figure
This looks like something coming from Kin Dza Dza movie. It's dirty, but really precision work, and well done.
12. Egg man robot
I liked the Egg man well enough to choose its photo for a cover for this very article. I'd love to have one of these cooking for me in the kitchen :D
Please use nickname or real name when posting comments. Comments with "SEO" names like "wooden toys store" etc. will be deleted and the author will be banned.
blog comments powered by

Disqus