String Acrobat Toy: Our Version + Template
And It's Easy: You Can Make One Yourself While Hanging On a Horizontal Bar
The string acrobat is a popular string toy. These toys don't fit a straight classification. They have one thing in common of course - a string is used to perform some action. In the end of this post there are some links to other string toys that I think are interesting, and you'll see how diverse these toys are.
In terms of complexity, these are far simpler than most other types of mechanical toys - simpler in physics, simpler for understanding, and simpler to make.
But now let's focus on how to make a simple string toy from cardboard and small laths. As we like retro robots pretty much, our acrobat is also a robot :) Feel free to use the template below and to print it on cardboard if you want to make the robot: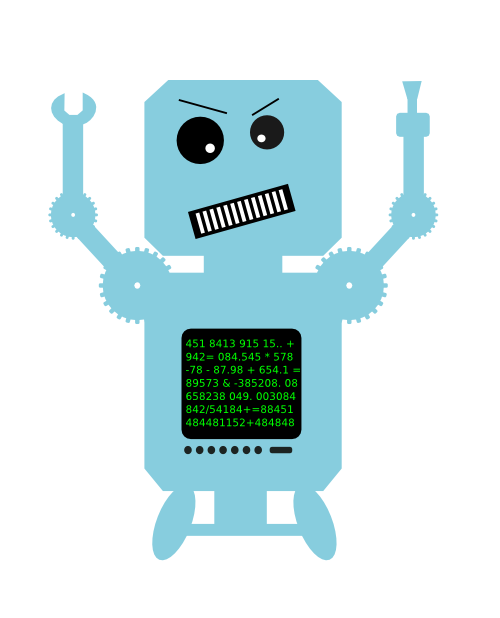 To download printable PDF click here.
You can also get the SVG file and use it to edit the robot further with a vector drawing program like Illustrator or InkScape. For the gears I used one vector from www.opengraphicdesign.com
So, It's Just Three Steps:
First, make the "H" frame, which is simply three small laths tied together with screws. You shouldn't connect it too tight because you will clasp the bottom of the frame to move the toy. Feel free to use even pencils instead of laths.
The second step is to print on cardboard and cut out your acrobat toy so both images are glued together on their backs (so you can see robot on both sides or the cardboard).
And third, final step is to tie up the strings as shown below. That's it.
When you clasp the frame at the bottom, the two ends at the top move away, the string gets stretched, and the robot acrobat turns with the head down. Then as you release your force the weight of the action figure turns it back to normal.
Some More String Toys
If you are not happy with our robot (why? he will be angry if no one likes him), here are some more interesting string toys:
Any comments? There are no strings attached to the comment form below.
Please use nickname or real name when posting comments. Comments with "SEO" names like "wooden toys store" etc. will be deleted and the author will be banned.
blog comments powered by

Disqus